Advertisements | Advertising at The News And Times | advertising-newsandtimes.com | WE CONNECT!
Michael Novakhov – SharedNewsLinks℠ | In Brief |

Audio Report: 
"The attacks on Haspel became more acute in the days and weeks leading up to the election, fueling questions about her job status regardless of whether Trump was reelected.
"That's the problem with Trump. To survive you need to become complicit. It's like the mafia. You need to be a made man to thrive," former CIA officer John Sipher told CNN." 
_____________________________________________________
Michael Novakhov – SharedNewsLinks
Opinion | The Joe Biden I Knew Has Been Humbled – The New York Times
Trump shows transition will be as turbulent as his presidency – CNNPolitics
White House Instructs Agencies to Ignore Bidens Transition Team Until Trump Accepts Defeat, Says Reprt
The National Interest (США): Турция и Россия ведут борьбу за власть на Южном Кавказе
Политолог: Россия свела роль Запада в Закавказье к нулю
12 самолетов с российскими миротворцами отправлены в Нагорный Карабах
В Москве задержали участниц Pussy Riot
Ankara to Control Karabakh Ceasefire Implementation, Turkish Foreign Minister Says
FDA Allows Emergency Use of Antibody Drug to Fight COVID-19
European synagogues keep on their lights to mark 1938 Kristallnacht pogroms
Россия заявила, что в НКР разместят только российских миротворцев. Алиев сообщил о размещении и турецких военных
Полетевшие в Карабах российские "миротворцы" участвовали в оккупации Крыма и воевали на Донбассе – волонтер
After Biden win, GOP eyes investigations into the 2020 election – KTVZ
Donald Trump uses tweets to divert from uncomfortable topics, study finds – Aberdeen Evening Express
Ceasefire halts Nagorno-Karabakh conflict after month of fighting
Esper, on his way out, says he was no yes man
Trump fires Secretary of Defense Mark Esper
Opinion: The Trumpian refusal to accept election defeat is un-American
Covid-19 Live Updates: At Least 3 at White House Election Party, Including Carson, Test Positive for Virus
3 who arrived from Denmark said showing symptoms amid mink virus mutation scare
McConnell backs Trumps refusal to accept election results
CIA Director Haspel's fate uncertain after Trump fires Esper – FOX 40 WICZ TV
Russia sees record surge in virus cases
Iran, China set to question US over human rights record at UN
Ukraine's President contracts coronavirus: presidential office
–
Michael Novakhov – SharedNewsLinks
Opinion | The Joe Biden I Knew Has Been Humbled – The New York Times
---
You no doubt saw or heard at least some of Joe Bidens pitch-perfect victory speech last weekend, but what about the victory video that his campaign released hours earlier, just after CNN and other networks declared him the president-elect?
Its a gorgeous two minutes of music (a rendition of America the Beautiful by Ray Charles) and images, precisely none of which show Biden. He cedes the frame and the moment entirely to Americans themselves to Black Americans, white Americans, Native Americans, disabled Americans, young Americans, old Americans and to the landscapes in the lyrics of the song.
The video made clear that we, not he, were the focus, the story, the point of all of this. His speech hours later similarly elevated the first person plural over the first person singular, which was singularly transcendent under Donald Trump.
Largely to draw a contrast with Trump, Biden ran one of the humblest presidential campaigns I can recall. He claimed victory in the presidential race last weekend with the same radical humility. And that tonic of a tone could be crucial to his agenda.
Trump shows transition will be as turbulent as his presidency – CNNPolitics
---
Trump's refusal to concede the election, delusional tweets about states tipping his way and failure to so far grant President-elect Joe Biden access to federal funding and resources to power up his administration mean America is in for a rocky 71 days. Trump may be a lame duck, but he retains the authorities of the presidency until noon on January 20, and his chokehold on the Republican Party was if anything strengthened by winning 70 million votes last week. So the President has the power — institutional and political — and apparently the motivation to create a great deal of disruption before returning to civilian life.
Attorney General William Barr, who has shown a propensity for using his own power to advance the President's political aspirations, on Monday told prosecutors they should examine unsupported allegations of voting irregularities before states certify results in the coming weeks. The move will raise concerns of a fresh attempt by the Trump administration to overturn the will of voters, but like the President's campaign, Barr's memo failed to produce any evidence of fraud/ However, it did lead the top election crimes prosecutor to quit in protest over the change in policy.
And Trump waited only two days after the election was called for Biden to start exacting retribution on those he sees as enemies inside his administration.
He sacked Defense Secretary Mark Esper, apparently because he showed insufficient loyalty to the President's political goals. And a senior administration official told CNN's Jake Tapper that Esper is worried Trump will next fire CIA Director Gina Haspel and FBI Director Christopher Wray. The pair is said to be at risk for putting US national security ahead of the President's desire to use the intelligence services to pursue his "deep state" conspiracy theories.
White House Instructs Agencies to Ignore Bidens Transition Team Until Trump Accepts Defeat, Says Reprt
---
The National Interest (США): Турция и Россия ведут борьбу за власть на Южном Кавказе
---
По мере того, как Реджеп Эрдоган обращает свой взор на Южный Кавказ, Россия пытается сдержать растущие неоосманские амбиции Турции. По мнению автора, конфликт говорит о более широкой модели турецкого проецирования власти на Южном Кавказе той, которая будет представлять каскадную угрозу интересам безопасности России.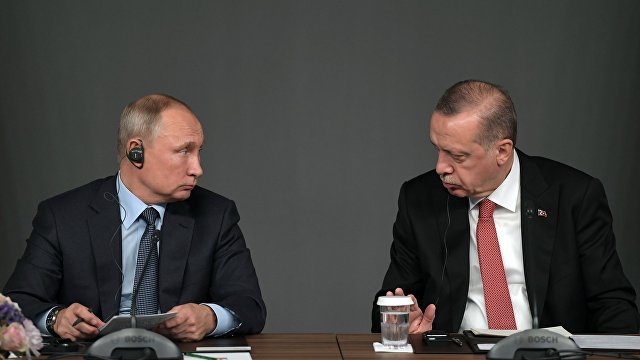 Политолог: Россия свела роль Запада в Закавказье к нулю
---
«Москве удалось вбить очередной гвоздь в гроб ОБСЕ бессмысленной организации, обслуживающей интересы противников России, и свести роль Запада в Закавказье к нулю», заявил политолог Тимофей Бордачев, комментируя подписание главами России, Армении и Азербайджана соглашения о прекращении войны в Карабахе«То, что произошло сегодня ночью это очень хорошая новость. Во-первых, наступил мир между двумя народами, с которыми Россию связывают дружественные и добрососедские отношения. Во-вторых, ликвидируется один из реликтов эпохи, когда внешнеполитические позиции Москвы были очень слабыми Минская группа с участием двух лидеров стран Запада  США и Франции», написал на своей странице в Facebook программный директор международного дискуссионного клуба «Валдай» Тимофей Бордачев.
Эксперт уверен, что вместе с этим «роль Запада в Закавказье сводится к нулю». «Вбит очередной гвоздь в гроб ОБСЕ бессмысленной организации, обслуживающей интересы противников России. Существенно усиливается российское военное присутствие в Закавказье. Азербайджан получает обратно большую часть отторгнутых 30 лет назад территорий, а Армения гарантии российских миротворцев и шанс на более благоразумное правительство», отмечает эксперт.
Он также отметил, что «Турция, если этого захочет Азербайджан, получит доступ к мониторингу исполнения договоренностей, которые были достигнуты под решающим влиянием России». «Но именно сейчас это не имеет значения. За эту чистую победу Россия заплатила жизнями двух своих солдат, но не вступила в боевые действия непосредственно», заключил политолог.
Напомним, во вторник ночью премьер Армении сообщил, что вместе с президентами Азербайджана и России подписал заявление о прекращении карабахской войны. При этом президент Армении Армен Саркисян узнал об этом из СМИ.
Пресс-секретарь президента России Дмитрий Песков подтвердил, что лидеры России, Армении и Азербайджана подписали заявление о прекращении военных действий в Карабахе. Позже российский лидер Владимир Путин раскрыл детали договоренностей между сторонами конфликта.
Сразу же после этого началась операция по переброске российских миротворцев в Нагорный Карабах. При этом президент Азербайджана уточнил, что миротворцев в Карабахе разместят Россия и Турция. Позже в МИД России уточнили, что на линии соприкосновения в Нагорном Карабахе будут размещены только российские миротворцы.
Смотрите ещё больше видео на YouTube-канале ВЗГЛЯД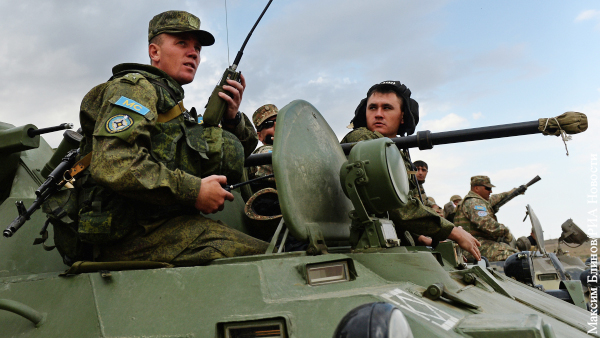 12 самолетов с российскими миротворцами отправлены в Нагорный Карабах
---
Из России в Нагорный Карабах вылетели 12 самолетов военно-транспортной авиации для выполнения миротворческой миссии после вступления в силу заявления о перемирии прекращении военных действий.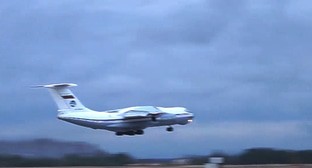 В Москве задержали участниц Pussy Riot
---
В Москве на выходе из кафе задержали участниц Pussy Riot Марию Алехину и Маргариту Флорес, а также бывшего фигуранта «московского дела» Самариддина Раджабова
Ankara to Control Karabakh Ceasefire Implementation, Turkish Foreign Minister Says
| | |
| --- | --- |
| | Michael_Novakhov shared this story from Sputnik News – World News, Breaking News & Top Stories. |
---
Russia, Armenia, and Azerbaijan yesterday adopted a joint statement on a ceasefire in Nagorno-Karabakh and paved the way for a peacekeeping mission in the embattled region. The Russian Foreign Ministry earlier in the day emphasised that only Russian peacekeepers would be deployed to Karabakh.
FDA Allows Emergency Use of Antibody Drug to Fight COVID-19
---
(WASHINGTON) — U.S. health officials have allowed emergency use of the first antibody drug to help the immune system fight COVID-19, an experimental approach against the virus that has killed more than 238,000 Americans.
The Food and Drug Administration on Monday cleared the experimental drug from Eli Lilly for people 12 and older with mild or moderate COVID-19 not requiring hospitalization. It's a one-time treatment given through an IV.
The therapy is still undergoing additional testing to establish its safety and effectiveness. It is similar to a treatment President Donald Trump received after contracting the virus last month.
Early results suggest the drug, called bamlanivimab, may help clear the coronavirus sooner and possibly cut hospitalizations in people with mild to moderate COVID-19. A study of it in hospitalized patients was stopped when independent monitors saw the drug did not seem to be helping in that situation.
The government previously reached an agreement to buy and supply much of the early production of Lilly's drug.
Only one drug — Gilead Sciences' remdesivir — has full FDA approval for treating COVID-19. Government treatment guidelines also back using dexamethasone and other steroids for certain severely ill, hospitalized patients.
One other treatment has an emergency use designation now — convalescent plasma, or the blood of COVID-19 survivors. No large studies have shown it to be more effective than usual care alone, however.
The new drug is part of an emerging family of biologic therapies that offer a promising new approach to preventing serious disease and death from COVID-19. Experts say the infused drugs could serve as a therapeutic bridge to help manage the virus until vaccines are widely available.
The drugs are laboratory-made versions of antibodies, blood proteins which the body creates to help target and eliminate foreign infections. The new therapies are concentrated versions of the antibodies that proved most effective against the virus in patient studies.
Regeneron Pharmaceuticals Inc. also has asked for emergency authorization for an antibody drug it is testing, the one Trump received.
FDA regulators authorized the Lilly drug using their emergency powers to quickly speed the availability of experimental drugs and other medical products during public health crises.
In normal times the FDA requires "substantial evidence" to show that a drug is safe and effective, usually through one or more large, rigorously controlled patient studies. But during public health emergencies the agency can lower those standards and require only that an experimental treatment's potential benefits outweigh its risks.
The emergency authorization functions like a temporary approval for the duration of the COVID-19 pandemic. To win full approval, Lilly will have to submit additional research to fully define the drug's safety and benefit for patients.
The government has signed an agreement with Lilly to spend $375 million to buy 300,000 vials of the drug. How many doses that would provide is unclear. Each vial contains 700 milligrams and that dose proved ineffective in the early results. It took four times that amount — 2,800 milligrams — to show any effect.
The Lilly drug is authorized for people 12 and older who weigh at least 40 kilograms (about 88 pounds), and who are at high risk for progressing to severe COVID-19 and/or hospitalization. This includes those who are 65 years of age or older, or who have certain chronic medical conditions.
___
AP chief medical writer Marilynn Marchione in Milwaukee contributed to this report.
European synagogues keep on their lights to mark 1938 Kristallnacht pogroms
---
'Let There Be Light' initiative has houses of worship 'commemorate the ones that were extinguished on that fateful night' 82 years ago
Россия заявила, что в НКР разместят только российских миротворцев. Алиев сообщил о размещении и турецких военных
---
None
Полетевшие в Карабах российские "миротворцы" участвовали в оккупации Крыма и воевали на Донбассе – волонтер
---
В ночь на 10 ноября Армения, Азербайджан и Россия подписали соглашение о прекращении войны в Нагорном Карабахе.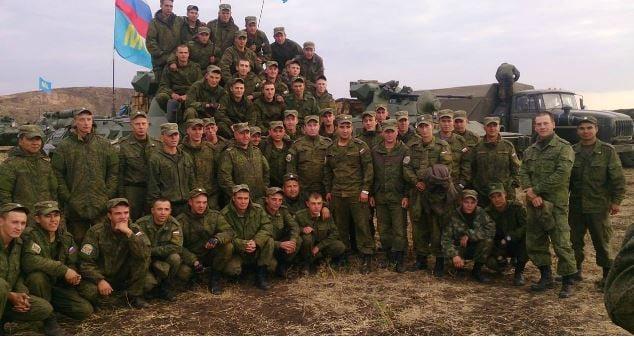 After Biden win, GOP eyes investigations into the 2020 election – KTVZ
---
After Biden win, GOP eyes investigations into the 2020 election  KTVZ
Donald Trump uses tweets to divert from uncomfortable topics, study finds – Aberdeen Evening Express
| | |
| --- | --- |
| | Michael_Novakhov shared this story from "2016 Presidential Election Investigation" – Google News. |
---
Donald Trump uses tweets to divert from uncomfortable topics, study finds  Aberdeen Evening Express
Ceasefire halts Nagorno-Karabakh conflict after month of fighting
---
Celebrations begin following the signing of a deal to end the military conflict over the Nagorno-Karabakh region in Baku, Azerbaijan, on Tuesday.
Esper, on his way out, says he was no yes man
---
As had long been expected, President Donald Trump fired Defense Secretary Mark Esper on Monday, cutting short what would have otherwise been his final months at the Pentagon, in anticipation of President-elect Joe Bidens transition in January.
Delivered via tweet, Trump announced Chris Miller, previously the National Counterterrorism Center director, will step in immediately as acting defense secretary.
Espers Pentagon exit had been expected for months, as tension both subtle and obvious bubbled with the White House. Some had expected that Esper would beat him to the punch with a resignation, but with the election coming up, it appeared neither side wanted to rock that particular boat.
In fact, Esper went nearly underground in the run-up to the election, last hosting a Pentagon briefing in late July. He continued to bring reporters along on several trips both within the U.S. and abroad, but declined on-the-record interviews. Former Vice President Joe Bidens apparent election victory temporarily quelled rumors that Esper would either resign or be fired, but in the end, the Trump administration decided it would rather finish out its last 10 weeks with someone else.
Speaking to Military Times in an exclusive interview on Nov. 4, Esper confirmed that he never had any intention of quitting, and though he expected the other shoe to drop, he didnt have a good read on when.
So what Im trying to do is, kind of, share my views and perspectives while theyre still fresh, he said.
He was also conscious of his legacy, particularly where it concerned the National Defense Strategy.
Sign up for the Early Bird Brief
Get the military's most comprehensive news and information every morning
I guess my top line is, as I look back, I see it you know, despite a series of crises and conflicts and yes, occasional tension with the White House I think weve been really successful in transforming the department, implementing my top priority as the NDS, if you will, and then protecting the institution, which is really important to me, he said. And then … fourth, I should say, preserving my integrity in the process.
Dubbed Yesper by his critics, including the president, he takes umbrage with the idea that he has been anyones yes man.
My frustration is I sit here and say, Hm, 18 Cabinet members. Whos pushed back more than anybody? Name another Cabinet secretary thats pushed back, he said. "Have you seen me on a stage saying, Under the exceptional leadership of blah-blah-blah, we have blah-blah-blah-blah? "
Protect this house
Espers tenure dovetailed with a historic shift in Pentagon priorities, from the decades-long war on terrorism to the era of great power competition in other words, something of a new Cold War, but this time involving North Korea, Russia, and most importantly, China.
More than anything, its clear the NDS was his baby, and he was willing to go to great lengths to protect it.
Everybodys on board, until you start talking money and people, he said of the general support for the NDS. And then people fall off board, right?
Never was that more clear than in late July, when he announced a plan to withdraw 12,000 troops from Germany.
Some of them would be moving to other parts of Europe, while others could return to the U.S. to deploy on a rotational basis to NATOs eastern boundary, where troops had been training local forces for years.
And then you go and you start doing [combatant command] reviews, and you start moving things and pulling things out. And then they say, Oh, no, no, no, no, not that. Thats too important. Thats hard work, he said. Thats the stuff where youve got to make the hard calls, where people say, Oh, if you do this, youll break that.
The president had asked for 10,000 troops out of Germany, Esper said.
And look, I cant control I can only control what I do, he said. The presidents going to hes very transparent in terms of what he wants. And hes been very clear about his views Im not trying to make anybody happy. What Im trying to do is, fulfill what he wants I mean, hes the duly elected commander in chief and make the best out of it.
Publicly, Trump had lambasted Germany for not paying 2 percent of its gross domestic product into NATO, and after the realignments announcement, Trump promptly told that country they had it coming.
Some of those ideas were ideas that were out there for years that folks just didnt have the courage or the willpower to propose, Esper said, explaining that he had taken the presidents request and tried to carry it out as thoughtfully and strategically as possible.
Throw in a nationwide movement for racial justice and the possible end of the war in Afghanistan.
When it came down to it, Esper said, he felt like he couldnt throw in the towel, no matter how dysfunctional his relationship with the administration became.
Like retired Marine Gen. James Mattis before him, Esper gave off the distinct aura of someone trying to be the adult in the room, the last line of defense between the worlds most powerful military and a commander in chief who saw it as a political bludgeon.
Yeah, look, I mean my soldiers dont get to quit, he said. So if Im going to quit, it better be over something really, really big. And otherwise, look, Im going to do what Ive always done, which is try and shape it the best I can.
He did come close once, though, he said.
Following his testimony in Trumps impeachment proceedings, concern flared that the administration might try to retaliate against now-retired Army Lt. Col. Alexander Vindman, who had been a Ukraine expert at the National Security Council.
Months after his February testimony, something appeared amiss, as the Armys expected colonel promotion list had still not dropped. Vindmans camp alleged that someone in the chain of command was holding it up, though behind the scenes, both Army Secretary Ryan McCarthy and Esper had signed off.
You know, the Army had done all its due diligence on him. He was qualified for promotion. They asked me, you know, what to do, he said. I said, if hes qualified for promotion, do the right thing, put him on the list. I endorse it. Well just let the chips fall where they might.
In the end, Vindman decided to resign his commission and retire from the Army, with no public indication of whether the president intended to overrule Espers judgment.
But if Trump had decided to punish Vindman, would that have been too far? Would Esper have resigned?
Yeah, no, absolutely, he said.
I think hell do very well
Esper, a retired Army infantry lieutenant colonel and veteran of the D.C. political scene who had worked in the Pentagon and on Capitol Hill, in the leadership of a conservative think tank and as a top lobbyist for defense giant Raytheon, appeared to have all the right bullet points for the job.
Though he had been Trumps third pick for Army secretary the previous two had been undone by financial entanglements and bigoted public comments about the LGBTQ community, respectively Esper took to the job like a grunt to a case of Rip-Its.
His first order of business was to start slashing cumbersome administrative and training requirements, starting with media awareness and a mandatory personal travel reporting system, eventually culminating in the downfall of the legendary PT belt.
That all began with a visit to the post gym at Fort Myer, Virginia, when a specialist on a nearby treadmill started blasting music directly from his phone to spice up his run.
Why dont you just wear earphones like everybody else? Esper recalled asking him. 'My chain of command says Im not allowed to wear earphones while Im running, Why not? Because Ill get hit by a car like that. … And Im like saying … thats why you run with a PT belt, too? Thats why I got rid of that. Its stupid.
Then came the Armys acquisition revolution, anchored by the newly anointed Army Futures Command, tasked with the research and development for five new programs that would completely revamp its ground combat capabilities.
Esper and then-Army Chief of Staff Gen. Mark Milley, who would later become his chairman of the Joint Chiefs, spent many of their evenings in what they affectionately called night court, running through lists of procurement programs and picking off all but what they deemed the most necessary.
The final body count included more than $25 billion in savings.
Months later, rumors started swirling that Esper was on the short list to replace Mattis, who had quit just before Christmas 2018.
In his resignation letter, Mattis opined that he could not be complicit in forsaking Americas allies presumably, in response to Trumps order to withdraw troops from Syria, troops who had been fighting along with local Kurds to keep the Islamic State in check.
Former Boeing executive Patrick Shanahan, Mattiss deputy, had moved into the acting role, but the feeling was that Trump might not nominate him for the top job.
Speculation came to a crashing halt last June, when details of Shanahans decade-old, contentious divorce leaked, and he resigned from the Pentagon entirely to head off the public glare.
Enter Esper.
Mark Esper, who is a highly respected gentleman, with a great career West Point, Harvard a tremendous talent, Trump told reporters outside the White House. I think hell do very well.
He was in hot water almost immediately, as Sen. Elizabeth Warren, D-Mass., grilled him mercilessly at his July 2019 confirmation hearing over his declining to promise to recuse himself from any deals with Raytheon.
This smacks of corruption, plain and simple, Warren said. Will you commit that during your time as defense secretary that you will not seek any waiver that will allow you to participate in matters that affect Raytheons financial interests?
He would not, he said, on the advice of DoDs lawyers.
Despite the altercation, he sailed through the confirmation process and weathered the rest of the year relatively unscathed, even garnering praise for reviving the Pentagons press briefings, which had been shut down for more than a year at the time.
While trying to keep his head down and lay the groundwork for the new national defense strategy Mattis announced in 2018, Esper took fire on the Pentagons decision to move billions out of its counter-drug and military construction accounts to fund a fence along the U.S.-Mexico border.
Then 2020 came around, kicking off with Iran and the U.S. on the brink of war following the presidents order to assassinate a top Iranian general who had masterminded countless insurgent attacks on U.S. and coalition troops fighting the Islamic State in Iraq.
Though Trump and Esper were united in their strategic decision, the cracks started to show when it came to the 100-plus service members who sustained traumatic brain injuries in Irans revenge attack on an Iraqi air base.
No, I dont consider them very serious relative to other injuries Ive seen, Trump said during a January press conference, comparing what he referred to as headaches to the aftermath of Iranian road side bombs, including people with no legs and no arms.
Esper assured that he had explained to the president that so-called mild traumatic brain injuries can have long-term, devastating effects.
Ive had the chance to speak with the president. He is very concerned about the health and welfare of all of our service members particularly those who were involved in the operations in Iraq, he said, though he did not elaborate on whether the talk came before or after Trumps statements. And he understands the nature of these injuries.
Beginning of the end
The emergence of the COVID-19 pandemic soon took over the news coming out of both the White House and the Pentagon, as Esper and the military services scrambled to put in place physical distancing regulations, testing protocols and more in an effort to keep DoD churning as it felt like the world burned around it.
After a Black man from Minneapolis, George Floyd, died at the hands of a white Minneapolis police officer, protests erupted in front of the White House, and Esper took a fateful walk across a forcefully cleared Lafayette Square so that Trump could hold up a Bible and say a few words in front of the fire-damaged St. Johns Episcopal Church.
The following day, Esper briefed the press, trying to explain how he unknowingly walked into that political disaster.
Look, I do everything I can to try and stay apolitical, trying to stay out of situations that may appear political, Esper said. And sometimes Im successful at doing that. And sometimes Im not as successful.
Then he had his first public break with the president, who had ordered active-duty troops from Fort Bragg, North Carolina, to assemble outside the D.C. area in case they were needed to put down violent protests.
The option to use active-duty forces in a law enforcement role should only be used as a matter of last resort, and only in the most urgent and dire of situations, Esper said, strongly countering the presidents threatening message. We are not in one of those situations now. I do not support invoking the Insurrection Act.
The president was reportedly furious.
I was really concerned that that continued talk about Insurrection Act was going to take us in a direction, take us into a really dark direction," Esper said. "And I wanted to make clear what I thought about the situation as secretary of defense and the role of the active-duty forces. And to kind of break the fever, if you will, because I thought that was just a moment in history where … if somebody doesnt stand up now and say something and kind of push the pause button, then … it could spiral.
When then-Chief Master Sergeant of the Air Force Kaleth Wright, who is Black, decided to speak out about his experiences as a person of color in the military, DoD couldnt put the horse back in the barn.
The services and the top levels of the Pentagon all set about creating task forces to improve diversity and inclusion within the services.
As part of that discussion, the issue of 10 Army posts named for Confederate officers resurfaced, as it had periodically in previous years.
Both Army Secretary McCarthy and Esper signaled they were open to the idea of changing them, but the president quickly shut down that idea, threatening to veto the National Defense Authorization Act if Congress tried to slip in a provision to change the names.
The other issue was the flying of the Confederate flag on DoD installations.
So I thought I had a really clever way, creative way of addressing it, he said.
In mid-July, Esper issued a memo that banned the flying of all flags other than those of U.S. states, allied countries and those of military units in all common areas, offices and otherwise public spaces on military bases.
The memo did not mention the Confederate flag by name, and so additionally effectively banned a host of other flags, from those expressing LGBTQ pride to college sports and beyond.
So I dont want the military politicized any which way I dont want a Confederate flag. I dont want a Proud Boys flag take any of your groups on the left, I dont want their flags, he said.
His reasoning, he said, was to take out any and all perceived politics.
The principle is here, whats consistent with our values. One of those values was … we dont want a flag that was aligned with an organization that, you know, committed treason against the country, he said. But the other one is, dont be political. And so my view was, lets take a different approach: lets affirm the centrality of the U.S. flag as the flag for the U.S. military, as simple as that may be, and then everything else just doesnt have a place with us.
But the backlash was swift. In trying to avoid a controversy over allowing some political flags but not others, Esper found himself accused of a different kind of bigotry, for banning the rainbow pride flag.
And yeah, I knew we knew we would take some heat for that. Thats fine. But again, if you go back to the core principle: keep the military apolitical, he said. And as I said, to the folks at the time, if you want to come back later, and get waivers for this flag or hat flag, come back. Guess what? Nobodys come back to me.
The endless war
Of course, woven through Espers entire tenure was the specter of a full withdrawal of U.S. troops from Afghanistan, a campaign promise that Trump was intent on keeping.
Against the backdrop of Taliban peace talks, first with U.S. diplomats and then with the Afghan government, the president started issuing orders about cutting numbers.
In consultation with the chain of command, the Pentagon settled on reducing troop levels from roughly 8,000 down to 4,000. From there, Esper and Milley said time and time again, it would be a conditions-based drawdown.
Just weeks ago, Milley appeared on NPR and, in his way, shot down White House National Security Adviser Robert OBriens assertion that the drawdown was heading for 2,500.
I think that, you know, Robert OBrien or anyone else can speculate as they see fit, Milley said. Im not going to engage in speculation. Im going to engage in the rigorous analysis of the situation based on the conditions and the plans that I am aware of and my conversations with the president.
Trump also waded into the discussion, tweeting that the U.S. should have the rest of its troops home by Christmas.
Espers office stayed as far away from the discussion as possible, as it had in countless instances where it appeared that DoD and the White House were not on the same page.
Declining to clarify anything on the record was a purposeful strategy, Esper said.
Imagine this: Disregard what the president said. This is still the plan, Esper suggested. Now, if I were the president, Id say, Really? Here you go. Heres a written piece of paper. Youre coming home by December.
Espers explanation of his thought process loudly echoed the one laid out by former Homeland Security Department official Miles Taylor in an anonymous 2018 New York Times essay, in which he described members of Trumps staff removing memos from his desk and otherwise trying to redirect the presidents attention in order to keep him from doing something rash.
Youve got to think through steps two, three and four. And often folks dont do that, Esper said. Why get in a mudslinging match when youre still working for the commander in chief? That doesnt get you anywhere.
In the balance, in the case of the Afghanistan withdrawal, are thousands of troops and their families wondering if they are in fact coming home, or if that deployment theyre planning their lives around will still happen.
It may be a little bit uncertain for some folks, but I know the chain of command completely knows what were doing and where were going, Esper said.
Have other defense secretaries had to spend this much time trying to balance the presidents demands with their very real consequences to national security?
Probably not, he said. I dont know, Ive only worked for a couple.
But he has no regrets about how he handled himself.
At the end of the day, its as I said youve got to pick your fights, he said. I could have a fight over anything, and I could make it a big fight, and I could live with that why? Whos going to come in behind me? Its going to be a real yes man. And then God help us.
Trump fires Secretary of Defense Mark Esper
---
President Trump on Monday said he fired Secretary of Defense Mark Esper and that Christopher Miller, the director of the National Counterterrorism Center, will take over as acting defense secretary "effective immediately."
Mark Esper has been terminated, Trump tweeted, his first ousting of a Cabinet official since the election was called for Democratic nominee Joe Biden. I would like to thank him for his service.
A senior U.S. official told Fox News that White House chief of staff Mark Meadows called Esper and let him know he was being fired before the presidents tweet.
Fox News has learned that Esper was involved in meetings at the Pentagon Monday morning, and was behaving as defense secretary. Sources told Fox News that the president's announcement caught some of his staff off guard.
TRUMP 'NOT BACKING DOWN,' CAMPAIGN MANAGER SAYS
Recently, there have been reports that Esper could be removed from his post or could be preparing resignation letters, but some members of his staff believed that he would remain through inauguration.
Esper's firing comes five months after he said he did "not support invoking the Insurrection Act," amid nationwide protests over the summer. He has not held a press conference in the Pentagon briefing room since July.
"The option to use active-duty forces in a law enforcement role should only be used as a matter of last resort and only in the most urgent and dire situations," Esper said in June. "We are not in one of those situations now. I do not support invoking the Insurrection Act."
FILE – In this July 10, 2020, file photo Defense Secretary Mark Esper speaks during a briefing on counternarcotics operations at U.S. Southern Command in Doral, Fla. Esper plans to fly nearly halfway around the world this week to tiny Palau, which no Pentagon chief has ever visited. (AP Photo/Evan Vucci, File)
The president said Miller would immediately become acting secretary of defense.
"I am pleased to announce that Christopher C. Miller, the highly respected Director of the National Counterterrorism Center (unanimously confirmed by the Senate), will be Acting Secretary of Defense, effective immediately," Trump said.
WASHINGTON, DC – SEPTEMBER 24: National Counterterrorism Center Director Christopher Miller testifies at a Senate Homeland Security and Governmental Affairs Committee hearing on "Threats to the Homeland" on Capitol Hill on September 24, 2020 in Washington, DC. (Photo by Joshua Roberts-Pool/Getty Images)
The president added: "Chris will do a GREAT job!"
CLICK HERE TO GET THE FOX NEWS APP
Miller was sworn in as the seventh director of the National Counterterrorism Center in August, after serving as deputy assistant secretary of defense for special operations and combating terrorism.
From 2018 to 2019, Miller served as the special assistant to the president and senior director for counterterrorism and transnational threats at the National Security Council responsible for strategic-level policy making and implementation.
Miller also served in the military from 1983 to 2014, beginning in the Army Reserve, and later transferred to Special Forces. Miller participated in combat operations in Afghanistan in 2001 and Iraq in 2003 with the 5th Special Forces Group (Airborne,) and many follow-on deployments to both theaters.
Fox News' Jennifer Griffin, Lucas Tomlinson and Gillian Turner contributed to this report. 
Opinion: The Trumpian refusal to accept election defeat is un-American
---
A stranger held a door open for me and said "We have a new president!" I got to talking with the woman and learned she was originally from Syria.
"Today is the first time I've ever been able to vote," she said.
This hit home.
After four years of constant, negative rhetoric aimed at division and exploiting old wounds — especially on
 and
 — one sentence from a stranger, from an immigrant, reminded me of the importance of not just our elections, but the process we have and why it has traditionally been cherished and must be respected.
And yet here we are, six days after the presidential election, where the results are clear and despite this, President Donald Trump and his allies continue to question the result and make
unproven claims of voter fraud
. These claims never contain a shred of evidence and as Georgia Lieutenant
, a Republican, said on CNN on Monday morning, there simply have not been credible reports of voter fraud.
Of course these claims of voter fraud, which President Trump began about mail-in ballots in advance of Election Day, are more about shifting blame for the loss or just not accepting the loss. But that they are invalid does not mean they do not still have an impact.
These moves are un-American, and perhaps the best result of this election was the rejection of these kinds of tactics.
We knew the 2020 election was going to be a tough and divisive campaign. While President-elect Joe Biden has said important words about coming together, a marked change from what we have seen — and continue to see — under Trump, real unity will be difficult. Part of that is due to both Republicans and Democrats not having an incentive to work together; bipartisanship is not a strong fundraising tool or popular amongst either base. And there are sincere differences in principle that will limit where Washington can bridge partisan divides.
But we should be able to agree on the core tenets of our system of government: the right to vote, that vote being counted and the peaceful transition of power.
It is often said that America is an idea. It's also a promise. It's a promise that we make to the individual, like the stranger from Syria, and to emerging democracies throughout the world.
Those core tenets are being put to the test in America right now, and we have to do better. Ultimately, even, or especially, at a time of division, they are what bind us together as Americans.
Covid-19 Live Updates: At Least 3 at White House Election Party, Including Carson, Test Positive for Virus
---
At least three people who attended an election party at the White House last week, including the housing secretary and President Trumps chief of staff, have tested positive for the coronavirus. Sseveral hundred people gathered at the event in the East Room for several hours, many of them not wearing masks as they mingled and watched election returns.
Ben Carson, the secretary of housing and urban development, tested positive for the coronavirus on Monday, according to a spokesman for the agency. He is the latest in a long list of administration officials, including Mr. Trump, to contract the virus.
Another is David Bossie, an adviser Mr. Trump recently appointed to be the face of his efforts to contest vote tabulations in states like Nevada and Georgia, two people familiar with the diagnosis said on Monday. Mr. Bossie tested positive on Sunday and told campaign officials of the result.
The third person from the election party is Mr. Trumps chief of staff, Mark Meadows, who tested positive for the virus the day after the election, aides said, although Mr. Meadows tried to keep it quiet.
President-elect Joseph R. Biden Jr. made an urgent plea on Monday for Americans to wear masks to slow the spread of the virus, declaring that a mask is not a political statement. He said the pandemic would be his top priority when he replaces Mr. Trump on Jan. 20.
As the United States surpassed 10 million known cases on Sunday, the seven-day average of new cases across country rose to more than 111,000 a day, a record. By Monday evening, over 100,000 new cases had been recorded for the sixth consecutive day. Six states set daily records for new cases.
With the world anxiously awaiting any positive news about a pandemic that has killed more than 1.2 million people, the drug maker Pfizer announced on Monday that its coronavirus vaccine appeared to be robustly effective, based on an early analysis of trial results.
Mr. Carson, a neurosurgeon who ran unsuccessfully for the Republican presidential nomination in 2016, has defended Mr. Trumps response to the virus and is a member of the White House virus task force.
At 69, Mr. Carson is at an elevated risk for complications. He is also a cancer survivor, having undergone surgery in 2002 for an aggressive form of prostate cancer.
He is in good spirits and feels fortunate to have access to effective therapeutics, which aid and markedly speed his recovery, Coalter Baker, the agencys deputy chief of staff, said in an email. Mr. Baker did not specify which treatments Mr. Carson had received or would receive.
According to Armstrong Williams, a friend and personal adviser to Mr. Carson, the secretary felt ill over the weekend and was examined and tested early Monday at Walter Reed National Military Medical Center.
I was just on the phone with him, Mr. Williams said in an interview at midday on Monday. He said he was feeling pretty bad over the last couple of days, but he was feeling a lot better now. Carsons going to live. Carsons going to be OK.
Some patients who seem to fare well in the first week after diagnosis become seriously ill in the second week.
Mr. Carsons wife, Candy, accompanied him to Walter Reed and was tested, but the results were not back yet, Mr. Williams said. It was not clear which kind of test each had taken.
The secretary was one of several hundred people at the White House party, according people with knowledge of the situation. But Mr. Williams said that Mr. Carson thinks he caught the virus before then, while campaigning for Mr. Trump by bus before Election Day. It was not immediately clear why Mr. Carson thinks so.
Five other White House aides and a Trump campaign adviser also tested positive in the days before and after Election Day, people familiar with the diagnoses told The Times on Friday.
President-elect Joseph R. Biden Jr. named Dr. Rick Bright, a former top vaccine official in the Trump administration who submitted a whistle-blower complaint to Congress, as a member of a Covid-19 panel to advise him during the transition, officials announced Monday.
Dr. Bright, who was ousted as the head of a federal medical research agency, told lawmakers that officials in the government had failed to heed his warnings about acquiring masks and other supplies. He said that Americans died from the virus because of the Trump administrations failure to act.
Lives were endangered, and I believe lives were lost, Dr. Bright, the former director of the Department of Health and Human Servicess Biomedical Advanced Research and Development Authority, told a House subcommittee in May.
Mr. Bidens decision to put Dr. Bright on his advisory panel is intended to send a signal that the incoming administration intends to confront the virus which is surging across the country in a very different way than President Trump, who sought to largely push responsibility onto states.
In a statement on Monday, Mr. Biden said the advisory board will help him shape his approach to managing the surge in reported infections; ensuring vaccines are safe, effective, and distributed efficiently, equitably, and free; and protecting at-risk populations.
After meeting with the board on Monday, Mr. Biden urged all Americans to wear a mask and vowed to make defeating the pandemic his No. 1 priority when he takes office on Jan. 20.
It doesnt matter your party, your point of view. We can save tens of thousands of lives if everyone would just wear a mask for the next few months, Mr. Biden said.
On Sunday, the nation surpassed 10 million cases and sank deeper into the grip of what could become the worst chapter yet of the pandemic.
The rate of new cases is soaring: The seven-day average of new cases across the United States rose to more than 111,000 a day, as of Sunday. With 29 states setting weekly case records, the virus is surging in more than half the country. Nationwide, hospitalizations have nearly doubled since mid-September, and deaths are slowly increasing again.
The nations worsening outlook comes at an extremely difficult juncture: Mr. Trump, who remains in office until January, is openly at odds with his own coronavirus advisers, and winter, when infections are only expected to spread faster, is coming.
The three co-chairs of Mr. Bidens virus advisory board are:Dr. Vivek H. Murthy, a former surgeon general, who has been a key Biden adviser for months and is expected to take a major public role; Dr. David A. Kessler, a former commissioner of the Food and Drug Administration who worked closely with Dr. Anthony S. Fauci, the nations top epidemiologist, to speed development and approval of HIV drugs; and Dr. Marcella Nunez-Smith, an associate professor of medicine and epidemiology at Yale University.
The 13-member panel will also include Dr. Ezekiel J. Emanuel, an oncologist and the chair of the department of medical ethics and health policy at the University of Pennsylvania. Dr. Emanuel is the brother of Rahm Emanuel, who served as White House chief of staff under former President Barack Obama and as the mayor of Chicago. Dr. Emanuel has been a high-profile advocate of a more aggressive approach to the virus.
The other members of the panel are: Dr. Atul Gawande, a professor of surgery at Brigham and Womens Hospital; Dr. Celine Gounder, a clinical assistant professor at the N.Y.U. Grossman School of Medicine; Dr. Julie Morita, the executive vice president of the Robert Wood Johnson Foundation; Dr. Michael Osterholm, the director of the Center for Infectious Disease Research and Policy at the University of Minnesota; Ms. Loyce Pace, the executive director and president of the Global Health Council; Dr. Luciana Borio, a National Security Council aide under Mr. Trump and acting chief F.D.A. scientist under Mr. Obama; and Dr. Robert Rodriguez and Dr. Eric Goosby of the University of California, San Francisco School of Medicine.
And Dr. Fauci said on Monday that he would stay at his post atop the National Institute of Allergy and Infectious Diseases after Mr. Bidens inauguration, telling CNN that he has no intention of leaving.
Ive been doing it working in public health under six presidents, Dr. Fauci said. Its an important job and my goal is to serve the American public no matter what the administration is.
As coronavirus cases have surged to records across the United States, Gov. Philip D. Murphy of New Jersey laid out new restrictions for the state on Monday, calling for restaurants and nightclubs to shut down indoor service at 10 p.m. starting Thursday, and saying that no one may be seated directly at the bar.
High school sports teams are not permitted to participate in out-of-state tournaments, but college athletes may still travel.
Mr. Murphy said he would continue to consider additional targeted restrictions on nonessential businesses.
New Jerseys seven-day average of coronavirus cases now exceeds 2,000 infections a day, or 24 per 100,000 people, the highest rate since May. Last week, the average rate of positive tests, a key indicator of a states control of the virus, reached 6 percent. Hospitalizations have also been rising, though death rates have not spiked.
Mr. Murphy, a Democrat, said in interview on CNBCs Squawk Box on Monday that the new rules would be designed to shave at the edges, without imposing a full lockdown.
The new limits on businesses comes about two weeks after Newark, the states largest city, took similar action on its own to confront a hot spot centered in the Ironbound neighborhood, one of the states most thriving restaurant districts.
And in the New York City area, officials had also hoped to keep the outbreak at bay and press ahead with its slow but steady recovery from the dark days of spring. But now, its forecast is turning more alarming, too.
The number of new cases is swiftly rising, with more than 1,000 cases identified in New York City four days in a row this past week, or 12 per 100,000 people, a level that last occurred in May, according to a New York Times database.
Though new restrictions would be up to the governor, city health officials and Mayor Bill de Blasios aides have been discussing whether new citywide restrictions should be imposed, including a broader shutdown of nonessential businesses if the citywide seven-day average rate of positive virus test results climbs, and stays, above 3 percent. The figure was 2.21 percent, according to the citys health department.
Hospitalizations and death rates are a small fraction of what they were at the height of the pandemic, and case count comparisons can be tricky, given that much more testing is occurring now. Around the state, the daily average of new cases for the last seven days was 2,757, or 14 per 100,000 people as of Sunday, according to the Times database.
Whats more, the positivity rate in New York City is still well below that in neighboring states.
Mr. de Blasio said on Monday that now, unfortunately, we are seeing a real growth in the positivity rate in the city, and that is dangerous.
He added, This is my message to all New Yorkers: We can stop a second wave if we act immediately, but we have one last chance and everyone has to be a part of it.
The citys contact tracing program has disclosed few details about which trends and patterns are contributing to transmission. But one city health official, who spoke on condition of anonymity to share details from internal discussions, said clusters had been traced to workplaces, including construction sites and offices.
The mayor said that further lockdowns were possible should New York City not regain control of the virus.
God forbid this continued and we had a full-blown second wave, he said. It means a lot more restrictions. Unfortunately, it could mean even having to shut down parts of our economy again.
It could also mean having to close schools, he said.
The mayor has previously said that he favored halting indoor dining if the seven-day positivity rate reached 2 percent a threshold that has already been crossed without his taking any action. On Monday, the mayor would only say that it was time to re-evaluate the wisdom of allowing limited indoor dining.
At his own news conference, Gov. Andrew M. Cuomo said the so-called red zone covering parts of Brooklyn was being downgraded to orange, which allows for less severe restrictions. Parts of Erie, Monroe and Onondaga counties would face greater restrictions, though, he said.
This is going to be the constant for the foreseeable future, Mr. Cuomo said, of his whack-a-mole approach to battling the virus. Every couple of days well say, This place became a microcluster, this place is no longer a microcluster.
The drug maker Pfizer announced on Monday that an early analysis of its coronavirus vaccine trial suggested the vaccine was robustly effective in preventing Covid-19, a promising development as the world has waited anxiously for any positive news about a pandemic that has killed more than 1.2 million people.
Pfizer, which developed the vaccine with the German drug maker BioNTech, released only sparse details from its clinical trial, based on the first formal review of the data by an outside panel of experts.
Pfizer said that the analysis found that the vaccine was more than 90 percent effective in preventing the disease among trial volunteers who had no evidence of prior coronavirus infection. If the results hold up, that level of protection would put it on par with highly effective childhood vaccines for diseases such as measles. No serious safety concerns have been observed, the company said.
Pfizer plans to ask the Food and Drug Administration for emergency authorization of the two-dose vaccine later this month, after it has collected the recommended two months of safety data. By the end of the year it will have manufactured enough doses to immunize 15 to 20 million people, company executives have said.
Independent scientists have cautioned against hyping early results before long-term safety and efficacy data has been collected. Still, Pfizer is the first company to announce positive results from a late-stage vaccine trial.
Eleven vaccines are in late-stage trials, including four in the United States. Pfizers progress could bode well for Modernas vaccine, which uses similar technology.
The news comes just days after Joseph R. Biden Jr. clinched a victory over President Trump in the presidential election. Mr. Trump had repeatedly hinted a vaccine would be ready before Election Day, Nov. 3. This fall, Pfizers chief executive, Dr. Albert Bourla, frequently claimed that the company could have a readout by October, something that did not come to pass.
Both President Trump and President-elect Biden hailed the news on Monday.
Operation Warp Speed, the federal effort to rush a vaccine to market, has promised Pfizer $1.95 billion to deliver 100 million doses to the federal government, which will be given to Americans free of charge.
But in an interview, Kathrin Jansen, a senior vice president and the head of vaccine research and development at Pfizer, sought to distance the company from Operation Warp Speed and presidential politics, noting that the company unlike the other vaccine front-runners did not take any federal money to help pay for research and development.
She said she learned of the results from the outside panel of experts shortly after 1 p.m. on Sunday, and that the timing was not influenced by the election. We have always said that science is driving how we conduct ourselves no politics, she said.
The data released by Pfizer Monday was delivered in a news release, not a peer-reviewed medical journal. It is not conclusive evidence that the vaccine is safe and effective, and the initial finding of more than 90 percent efficacy could change as the trial goes on.
In the wake of Joseph R. Bidens victory and the latest optimistic reports about the effectiveness of Pfizers vaccine, Gov. Andrew M. Cuomo of New York once again assailed President Trumps vaccine distribution plan, saying, We cant let this vaccination plan go forward the way the Trump administration is designing it.
The Trump administration is rolling out the vaccination plan and I believe its flawed, Mr. Cuomo, a third-term Democrat, said on ABCs Good Morning America on Monday. Theyre basically going to have the private providers do it, and thats going to leave out all sorts of communities that were left out the first time when Covid ravaged them.
Mr. Cuomos comments came even as he acknowledged that Pfizers results were great news, but some conservatives quickly accused the governor of trying to politicize the issue and hamper vaccine distribution efforts.
In a statement, Senator Ben Sasse, Republican of Nebraska, said: After this nasty virus has killed hundreds of thousands of Americans and put millions out of work, it is beyond disgusting that Governor Cuomo would use a glimmer of hope for another worn-out Trump is bad talking point. When we get a vaccine, were going to need all hands on deck distributing it as fast as possible. Shamelessly politicizing this is dangerous and stupid.
For months, Mr. Cuomo has raised concerns about the White Houses vaccination strategy, claiming that the rush to develop a vaccine has become so politicized that people might have serious trepidations about a vaccines safety. As chairman of the National Governors Association, Mr. Cuomo has accused the federal government of not providing states with sufficient answers on how governors should prepare to distribute a vaccine.
Those concerns prompted Mr. Cuomo to announce in September a state task force that is supposed to review any vaccines authorized by the federal government before theyre distributed in New York. Last month, the governor released a draft plan outlining the broad contours of how the vaccine would be distributed in New York, where up to 40 million doses could be needed for the states 19 million residents. Mr. Cuomo said priority would be given to essential workers and those considered most vulnerable.
Mr. Cuomo has also said that relying on the private sector, including pharmacies, could leave out minority communities that have already been disproportionately affected by the virus.
While the plan isnt finalized, a report released by the Department of Health and Human Services says that the most at-risk populations would indeed be prioritized in the initial phases of distribution, which will entail partnerships with local governments and public health sites, in addition to pharmacies, clinics, hospitals and nursing homes.
Ukraines president, Volodymyr Zelensky, said Monday that he has tested positive for the coronavirus, becoming the latest leader to contract the virus despite the extensive protective measures available to a head of state.
Mr. Zelensky, who is 42 and not known to have any of the underlying conditions that could put him at risk of developing severe illness from the virus, said in a post in English on Twitter that he felt good and was taking vitamins, adding, its gonna be fine!
The Ukrainian president said he intended to isolate himself but keep working. It was not clear if he had shown any symptoms. The presidents chief of staff, Andriy Yermak, has also tested positive, according to a statement he posted on Facebook minutes after the presidents tweet.
Cases have been shooting up in Ukraine. The country reported an average of 9,525 cases per day over the past seven days.
Mr. Zelensky has consistently urged Ukrainians to wear masks and to take other coronavirus precautions seriously. He often appears in public wearing a mask or on television conducting business by video conference.
Critics have, however, taken issue with a decision by his political party, which controls Parliament, to allocate more than half of a coronavirus relief fund intended for hospitals to road construction instead.
Mr. Zelensky, a former comedian, was elected president last spring and within months became entangled in an American political scandal when President Trump requested, in a telephone call, that he investigate now President-elect Joseph R. Biden Jr. and Mr. Bidens family.
Mr. Zelenskys wife, Olena Zelenska, had a mild case of Covid-19 in June. At the time, Mr. Zelensky said he isolated for a time but tested negative.
It will be a while before the University of Notre Dame knows whether the boisterous on-field celebration following the football teams double-overtime victory against top-ranked Clemson will cause a surge in students testing positive for the coronavirus.
But the school isnt waiting to react. Faculty members and administrators are already debating stronger measures to prevent the virus from spreading as students take finals and go home for Thanksgiving.
Thousands of students leapt over brick walls, dashed past overwhelmed security guards and stormed the field on Saturday, gleefully mobbing the Notre Dame players and one another for more than 15 minutes and ignoring loudspeaker announcements to retreat.
In a letter to the student body Sunday night, the Rev. John Jenkins, the president of the university, called the widespread disregard of the schools health and safety guidelines over the weekend very disappointing, and said there would be zero tolerance for noncompliance, either on campus or off. (A spokesman for the university said on Monday that Father Jenkins was not referring specifically to the football game, but to other gatherings.)
Any student who does not get tested for the coronavirus, or who leaves South Bend before the results are known, will not be allowed to graduate or register for next semesters classes, he wrote.
But Father Jenkinss credibility on campus is wearing thin. He has twice had to apologize for failing to wear a mask when he should have: posing for photos with returning students in August, and attending a White House reception where many attendees were infected, including him.
In an email Monday to the faculty and staff, Dan Lindley, associate director of the Notre Dame International Security Center, urged university leaders to lock down the campus for the rest of the semester (classes end Thursday, followed by final exams). His letter was in response to one Sunday night from the schools provost and vice president saying the school would not shut down classes.
The crowd of 11,011 at the football game consisted almost entirely of students, university employees and players families. It will take several days, at least, before any infections caught at the stadium lead to symptoms or be detectable by tests. And Mark Fox, the deputy health director of St. Joseph County, Ind., who has been advising the university on pandemic response since August, said it may be difficult to definitively trace any new cases to the crush of students on the field.
GLOBAL ROUNDUP
Hungary and Portugal are the latest European countries to adopt new measures like curfews and limits on gatherings to curb rapid rises in new coronavirus cases.
Prime Minister Viktor Orban of Hungary said there would be a general curfew from 8 p.m. to 5 a.m., and that all public events would be banned, with family and private gatherings capped at 10 people. Restaurants will only offer delivery services and hotels will be limited to catering to business travelers.
High schools and higher education institutions will be moving to online classes, and dormitories will be closed, although nurseries, kindergartens, and primary schools will remain open. Sporting events will be held behind closed doors and gyms, indoor swimming pools, museums, theaters, and zoos will be closed.
The government will also extend some benefits, including payroll tax cuts and salary contributions, to the tourism and hospitality sector.
The new rules will need to be approved by Parliament, which is controlled by Mr. Orbans party, and would be in place for 30 days.
Nearly 2,500 people have died after contracting the virus in Hungary since the start of the year, according to government figures, with three-quarters of the deaths occurring after Sept. 1. More than 114,000 people have tested positive for the virus in Hungary.
Portugal returned on Monday to a state of emergency that gives its government enhanced powers to impose lockdown measures to stop a second wave of Covid-19.
But the government has so far opted for relatively lenient restrictions compared to those introduced recently in some other European countries. As of Monday, about 7.1 million of the 10 million residents of Portugal must respect a nighttime curfew that runs from 11 p.m. to 5 a.m., as well as a stricter one during the coming two weekends, from 1 p.m. to 5 a.m.
The government said it would review the situation after Nov. 23 before deciding whether to extend the state of emergency.
On Friday, the country registered 5,550 new Covid-19 cases, the highest daily figure since the pandemic started. The number of patients in Portugals intensive care units has also climbed this month to over 300, which is more than at the peak in April.
In Andalusia, the southern region of Spain that borders Portugal and is home to about 8.4 million inhabitants, the regional authorities have ordered residents to remain within their municipalities.
Bars and restaurants must close at 6 p.m., except in the province of Granada, where establishments must remain fully shuttered because of the high infection rate. Andalusia now has 457 Covid-19 patients in intensive care units, which is also a record since the start of the pandemic last March.
In other news around the world:
German states are preparing to distribute coronavirus vaccines when they become available by setting up 60 decentralized centers across the country to provide fast and efficient access to doses.
A new partial lockdown to contain the spread of the coronavirus in France is having a smaller impact on the national economy than a total lockdown earlier this year, the French central bank said Monday. Frances second lockdown, which began Oct. 17 and is now expected to stretch beyond Dec. 1, was aimed at minimizing damage to the economy just as an economic recovery was starting to take hold during a summer rebound.
A 51-year-old air cargo worker has been infected with the coronavirus in Shanghai, Chinas biggest city, prompting an immediate effort to contain the virus before it can spread. The Shanghai municipal government ordered the immediate quarantine of close contacts of the worker and restricted travel for anyone living in Yingqian, the village within Shanghai where the worker lived.
As of Monday, Taiwan had not yet received an invitation to join the World Health Assembly meeting, which will end on Saturday, according to a spokeswoman for Taiwans foreign ministry, despite a multilateral effort led by the United States to support the islands bid for observer status. Taiwan has won international praise for its success in controlling a virus that has sickened more than 50 million people and killed more than 1.2 million around the world: Taiwan.
Since the start of the fall semester, most universities have planned to end in-person classes before Thanksgiving and require students to finish the term remotely, partly to avoid an expected wave of cold-weather infections. That means that in a couple of weeks, hundreds of thousands of students will be crisscrossing the country by plane, train, bus and car, streaming back to hometowns until the spring semester begins.
So what are colleges and universities doing to reduce the chances that those students might carry the coronavirus with them?
As has been true with so much of the nations response to the pandemic, the answer is a patchwork of policies, with a minority of schools mandating that students test negative on coronavirus tests before they can leave campus and many more offering little more than optional testing and advice.
For example, Indiana University in Bloomington where dozens of fraternity and sorority houses had to quarantine in September will open its weekly surveillance testing to all of the 42,000 students living on or near campus. But the testing will be voluntary for most.
The University of Michigan where infections recently spiked so severely that local health officials issued a stay-in-place order will make exit tests mandatory for some 5,000 undergraduates in university housing, but voluntary for thousands more living off-campus.
A smaller number of schools are insisting on exit testing.
New York States university system will require all students using on-campus facilities in any capacity to test negative for the virus within 10 days of their departure, and to quarantine according to county health rules if they test positive, whether they are on or off-campus. The plan will entail testing about 140,000 students at SUNYs 64 colleges and universities.
And in Massachusetts, where cases have been surging, Boston University has asked students not to leave campus, period, until Dec. 10, when classes end. We are saying, Stay here, plain and simple, Kenneth Elmore, the associate provost and dean of students, said.
Theres a responsibility not to unleash little ticking time bombs, said A. David Paltiel, a professor of health policy and management at the Yale School of Public Health, noting that recently exposed students can feel well and still shed large quantities of the virus. But this has not yet hit the radar screen of many college administrators.
The American College Health Association, which represents college health officers, issued public health guidelines last week recommending that schools encourage students to get tested before their Thanksgiving departure, refrain from traveling if they test positive and quarantine for 14 days at home upon arrival. But the association stopped short of calling for mandatory testing.
The New York Times has documented more than 252,000 coronavirus cases and at least 80 deaths on college campuses since the pandemic began. Most of the deaths involved college employees in the spring. But at least four students most recently, Bethany Nesbitt, a 20-year-old student at Grace College in Indiana have died this semester after contracting Covid-19.
Julie Halpert contributed reporting.
Stocks on Wall Street fell short of a record on Monday, as a late retreat pulled back a soaring market.
A relief-fueled rally had lifted the S&P 500 by as much as 3.9 percent earlier in the day, after the pharmaceutical giant Pfizer said early data showed that its coronavirus vaccine appeared 90 percent effective. The announcement followed news on Saturday that Joseph R. Biden Jr. had enough votes in the Electoral College to clinch the presidency, a sign that the American vote, which some investors had worried could spiral into a chaotic period if President Trump lost, appeared to proceed more or less normally.
But the S&P 500 ended up just 1.2 percent by the end of trading, short of its Sept. 2 record. The Dow Jones industrial average rose about 3 percent.
The largest technology stocks, seen both as safe bets during the economic crisis and beneficiaries of a work-and-play-from-home environment during the pandemic, were sharply lower and helped drive the late pullback. Amazon fell 5 percent, Apple was 2 percent lower, and Microsoft fell more than 2 percent. The Nasdaq composite fell 1.5 percent.
Pfizer said a vaccine it was developing with BioNTech was found to have been more than 90 percent effective in preventing Covid-19 infections, based on a large study. Pfizer said that by the end of the year it will have manufactured enough doses of the vaccine to immunize 15 million to 20 million people.
Scientists have cautioned against hyping early results before long-term safety and efficacy data has been collected, and no one knows how long the vaccines protection might last. Its also likely to be months before Pfizers vaccine or any other is able to substantially curb the coronavirus outbreak, which is picking up steam around the world.
That caution was lost on investors, who rushed into investments that would benefit from a world returning to some semblance of normalcy, and out of stocks that have become winners in the pandemic.
Hurdles still remain, said Karen Ward, a strategist at JPMorgan Asset Management. We need to find out more about production capabilities, rollout and takeup. But for now, this is shifting the winners and losers.
Among the winners: American Airlines rose about 15 percent and United Airlines rose about 19 percent. Carnival, the cruise ship operator, rose 39 percent. Also sharply higher were the shopping center owners Simon Property Group and Kimco Realty, the concert promoter Live Nation and the office-building owner Vornado Realty Trust.
And those whose businesses have been well suited under lockdowns and stay-at-home orders struggled. Peloton Interactive dropped 20 percent, while Netflix fell 8.6 percent, for example.
Over all, though, it was a global rally. The benchmark Stoxx Europe 600 index surged 4 percent, its biggest one-day gain since March, while the FTSE 100 in Britain rose 4.7 percent. In Asian markets, which closed before Pfizer announced its news, the Nikkei 225 in Japan ended the day 2.1 percent stronger, and the Hang Seng Index in Hong Kong finished up 1.2 percent.
Crude oil prices also leapt about 9 percent, to more than $40 a barrel. Prices for government bonds where investors traditionally park funds during times of uncertainty tumbled sharply.
Trading on Monday followed the best week for the S&P 500 since April, as investors became more convinced that President-elect Biden would govern alongside a Republican-held Senate. However, two runoff elections in Georgia mean the control of the Senate will not be known until January.
Caught between the surging pandemic on the one hand, and political pressure to keep schools and businesses open on the other, many state governors have been trying to walk a fine line lately, by strongly urging mask-wearing and other precautions without mandating them.
But the governor of Utah said on Sunday that he had to step over that line, and others may soon do the same.
Due to the alarming rate of Covid infections, Gov. Gary Herbert, a Republican, wrote on Twitter, he was announcing a new state of emergency, including a mask mandate that would apply statewide. Social gatherings would be limited to household only for the next two weeks, he wrote, and all extracurricular activities at schools would be put on hold.
He emphasized that the measures were not shutting down our economy, but are absolutely necessary to save lives and hospital capacity.
Since Election Day, some states have shifted toward taking additional steps to rein in the virus, or have signaled that such action may be coming.
Denver installed a Home by 10 order on Sunday evening, instructing people to remain in their homes between 10 p.m. and 5 a.m, except for essential activities. The order also prohibits all public and private gatherings between people from different households at all times.
The mayor of Denver, Michael B. Hancock, warned that theres another stay at home order in our future if the spread of the virus does not slow. The daily average of cases in Colorado has increased by 114 percent over the past two weeks, according to a New York Times database.
The order is set to expire at 5 a.m. on Dec. 7, though gatherings on Thanksgiving Day will be exempt. People who violate the order face a fine of up to $999.
On Friday, Gov. Mike Dunleavy of Alaska extended his states emergency declaration for another 30 days, and Gov. J.B. Pritzker of Illinois warned that a new stay-at-home order may be necessary if the viruss spread in the state does not slow soon.
In New Jersey, Gov. Philip D. Murphy said he planned to announce some tightening of the states restrictions on Monday, perhaps including limits on restaurant hours and bar seating, without imposing a full lockdown.
President-elect Joseph R. Biden Jr., who has called for the whole nation to be under a mask mandate, announced the creation of a coronavirus advisory board on Monday to get started on his administrations pandemic response policies.
Utah, which has recently been reporting an average of more than 2,000 new coronavirus cases a day over the last week, is one of a number of states in the Great Plains and Mountain West where hospitals are rapidly filling to crisis levels. The Salt Lake Tribune reported on Sunday that 424 Utahns were hospitalized with Covid-19, a record for the state and an increase of nearly 25 percent from a week earlier. In neighboring Idaho, one of the states largest hospitals had to turn away patients over the weekend for lack of space, The Idaho Statesman reported.
In my 11 years as governor, I have seen Utahns do remarkable things, Governor Herbert wrote in his announcement Sunday night. We have overcome extraordinary challenges and great adversity. I implore you now to do all you can to stop the spread. It is time for Utahns to unite in this response and bring healing back to our state.
The 2020 calendar promised an especially notable Veterans Day, marking 75 years after World War II ended and 70 years after the Korean War began. But just as the pandemic changed the calculus for the more joyful holidays of summer, so too is it upending plans for the more somber holiday this week that commemorates those who served the nation in wartime.
Many cities around the country have canceled events; others plan to hold them virtually. Here is how some of the countrys prominent observances are being affected.
The annual wreath-laying ceremony at Arlington National Cemetery will take place at 11 a.m. Eastern on Wednesday, and will be streamed live online. The cemetery will be open to the public that day, with masks required, but the Memorial Amphitheater and the Tomb of the Unknowns will be closed. At several veterans cemeteries in Maryland, ceremonies will take place with attendance limited to 250 people.
Philadelphia, which held its Veterans Day events over the weekend, went entirely virtual. Birmingham, Ala., whose annual parade is believed to be one of the nations oldest, canceled in-person events in favor of a virtual parade and fireworks display; organizers said it was the first time they had done so.
In New York, which usually holds one of the nations largest commemorations, organizers said a 120-vehicle motorcade would follow the regular parade route down Fifth Avenue on Wednesday carrying representatives of the groups that usually march, while online, a virtual line of march displays profiles of participants. Veterans motorcycle clubs would also ride the route, and small, socially distanced wreath layings would be held throughout the city, according to the United War Veterans Council in New York.
Some cities, like Las Vegas, canceled their events entirely. Others planned to hold Veterans Day 5K runs, fireworks and parades, and place flags on grave sites, with social distance precautions and fewer attendees.
Though many colleges have had significant virus outbreaks or imposed tight restrictions on their campuses to stave off infection, some schools, like Wichita State University and Missouri State University, said they would welcome veterans to on-campus commemorations or make the events viewable online.
The pandemic has turbocharged profits at some big businesses, like Amazon, which reported a 70 percent increase in earnings in the first nine months of the year. But it has devastated others, like Delta Air Lines, which lost $5.4 billion in the third quarter.
Perhaps most surprising: Some companies that had feared for their lives in the spring, among them some rental car businesses, restaurant chains and financial firms, are now doing fine or even excelling.
Wall Street analysts expect earnings to rebound to a record high next year. And, over all, 80 percent of companies in the S&P 500 stock index that have reported third-quarter earnings so far have exceeded analysts expectations, said Howard Silverblatt, senior index analyst for S&P Dow Jones Indices.
As the pandemic forced people to stay home and do more things online, some successful companies, like Amazon, were perfectly positioned to take advantage of the change. Now, these businesses are becoming even more dominant.
Tech companies were strong before the pandemic downturn and have powered through the rout, which could help the economy recover faster this time, said Jonathan Golub, chief U.S. equity strategist at Credit Suisse Securities.
But the outlook is dire for other businesses.
Passenger airlines are among the biggest losers of the pandemic, and they have few options to improve their prospects. Delta, United Airlines and American Airlines worked quickly to cut costs and got $50 billion in the March federal stimulus package.
Still, investors are not all that worried, and are signaling that they expect a broad profits recovery among the largest U.S. companies. The S&P 500 has soared nearly 57 percent from its March low and is up 8.6 percent for the year.
Those gains may seem odd given that the combined profits of the companies in that index are on track to decline 25 percent this year from a record showing in 2019. But a big chunk of that rally can be attributed to a handful of technology stocks.
Of course, many struggling businesses, including lots of restaurants, stores and services companies, are not traded on the stock market. That means a surge in stock prices can give a misleadingly optimistic view of where the economy is headed.
3 who arrived from Denmark said showing symptoms amid mink virus mutation scare
---
Three Israelis who recently returned from Denmark are showing coronavirus symptoms, Hebrew media reported Monday, amid a special Health Ministry effort to ensure that apparent coronavirus mutation found in minks does not enter the country.
The Health Ministry said on Monday that it was performing special testing on some 180 Israelis who recently returned from Denmark.
Channel 12 reported that three of them are already exhibiting coronavirus symptoms and officials were testing to see if they were possibly infected with the varient strain.
Get The Times of Israel's Daily Edition by email and never miss our top stories Free Sign Up
Israeli officials said chances were thought to be low that any of the travelers would be carrying the mutated strain, which so far has only been found in 12 people in Denmark.
The likelihood of a patient carrying the mutation into Israel is low, the ministry said. At the same time, we are exercising caution.
In this Dec. 6, 2012, file photo, minks look out of a cage at a fur farm in the village of Litusovo, northeast of Minsk, Belarus. (AP/Sergei Grits)
The ministry said that it was contacting all the relevant travelers, additionally noting that Denmark was now a red country and that anyone arriving from there was required to immediately enter isolation for 14 days.
Its really frightening, one recently returned traveler told Channel 12. I did not think about it. I returned to Israel with my small children and I will be getting tested.
Viruses such as the novel coronavirus that emerged in China late last year mutate constantly and new variants are not necessarily worse than the previous ones. The mutations have even helped researchers track the sources of outbreaks in various countries.
So far, no study has shown newer SARS-Cov-2 variants to be more contagious or dangerous than their predecessors.
An employee removes dead mink from a chamber after they were gassed as they have to kill off their herd, which consists of 3,000 mother mink and their cubs on their farm near Naestved, Denmark, on November 6, 2020. (Mads Claus Rasmussen/Ritzau Scanpix/AFP)
The contamination of minks is not new, with breeders in several countries, including the Netherlands, Spain, Sweden and the United States, reporting cases. A few cases of humans being infected by minks have also been reported.
Nonetheless, Danish Prime Minister Mette Frederiksen said Wednesday that there were concerns the variant could impact a potential vaccines effectiveness.
He said the country would kill more than 15 million minks.
Denmark has been specific in describing how the different strain of the virus jumped from mink to man.
According to the information from Danish authorities, this virus is neither more pathogenic, nor more virulent, specialist Gilles Salvat at the French health agency Anses told AFP.
A child opens his mouth as he is being tested for coronavirus COVID-19 during a mass testing in the Arena Nord in Frederikshavn, in Northern Jutland, Denmark, on November 7, 2020 ( Claus Bjoern Larsen / Ritzau Scanpix / AFP)
There is concern, however, that a variant emerges like a second virus and dominates the population, he noted.
Coming up with a vaccine for one strain is already complicated, and if we have to do it for two, four or six strains it is even more complicated, the specialist noted.
He considered the decision to cull Danish mink to be a precaution.
Cull is justifiable from health perspective
Francois Balloux, who teaches at University College London, agreed, telling AFP: This measure is entirely justifiable from a health perspective to eliminate the transmission source of a serious virus.
He nonetheless also felt that evoking the risk that mink could generate a second pandemic seems excessive and counter-productive in the current fearful climate.
Balloux noted that similar mutations exist within the population already and have not spread.
We know this virus with the same mutations emerged on mink farms, was transmitted to humans and did not spread widely, the professor said.
All the same, it was not completely impossible that the new strain could spread and render vaccines less effective, he acknowledged.
McConnell backs Trumps refusal to accept election results
---
Joe Biden won this election fair and square, Schumer said. Too many, including the Republican leader, have been silent or sympathetic to the presidents fantasies.
So far, only four Republican senators Mitt Romney of Utah, Lisa Murkowski of Alaska, Ben Sasse of Nebraska and Susan Collins of Maine have acknowledged Bidens victory and referred to him as the president-elect.
Sen. Chuck Grassley (R-Iowa) said Monday that Trump should not concede yet.
Were going to know who is president on December the 14th, the Iowa Republican said, referring to the date when Electoral College members will vote. We just better let everything play out.
Even as Bidens team is preparing for the transfer of power, a top political appointee in the Trump administration is thus far refusing to officially certify Biden as the president-elect. Such a declaration is necessary to kick-start the presidential transition process; specifically, it would unlock resources for Bidens team including federal funding and access to the federal agencies that will need staffing.
Republicans have also declined to weigh in on whether the appointee, General Services Administration chief Emily Murphy, should certify Biden as the winner.
Collins went as far as to say on Monday that Biden and Vice President-elect Kamala Harris should be given every opportunity to ensure that they are ready to govern when they take office on Jan. 20. But she was largely on an island Monday.
CIA Director Haspel's fate uncertain after Trump fires Esper – FOX 40 WICZ TV
---
President Donald Trump and some of his conservative allies have become increasingly frustrated with CIA Director Gina Haspel in recent weeks, accusing her of delaying the release of documents they believe would expose so-called "deep state" plots against Trump's campaign and transition during the Obama administration, according to multiple current and former officials.
Those frustrations have lingered since Election Day, with a senior administration official and three former administration officials with knowledge of the situation telling CNN they expect the President to remove Haspel from her post, as he did Defense Secretary Mark Esper on Monday.
FBI Director Christopher Wray has also provoked Trump's ire, fueling some uncertainty about his future, according to the same sources.
A source close to the President said Trump and his top aides did have discussions about firing Wray prior to the election. Those conversations appeared to hinge on Trump winning the election, meaning the President was more likely to have taken such a move had he beaten Joe Biden.
"There were discussions over it," the source said of the potential to fire Wray. "Lots of discussions."
If Trump were to fire Haspel and Wray, who along with Esper are two of his most senior national security officials, it would likely add to the sense of chaos inside the administration as the President refuses to concede defeat in an election is projected to win.
Haspel has consistently raised concerns about how declassifying or releasing documents related to the FBI's Russia investigation could compromise sources and methods, at times pushing back against Director of National Intelligence John Ratcliffe and the White House, multiple sources told CNN.
While Ratcliffe ultimately has the authority to declassify additional materials at his own discretion, several influential Trump advisers have recently focused their ire on Haspel, who, until now, has managed to keep a relatively low profile during her time as CIA director and even seemed to win the President over early on.
Haspel went to the mat on protecting sources and methods and that is what Trump is angry about, one former top administration of official with knowledge of the situation told CNN. Trump and Ratcliffe simply do not understand that unveiling this information will be devastating to national security, they added.
The attacks on Haspel became more acute in the days and weeks leading up to the election, fueling questions about her job status regardless of whether Trump was reelected.
"That's the problem with Trump. To survive you need to become complicit. It's like the mafia. You need to be a made man to thrive," former CIA officer John Sipher told CNN.
White House spokesman Judd Deere declined to say whether Trump is indeed frustrated with his CIA director or whether he plans to fire her following the ouster of Esper, telling CNN Monday: "If the President doesn't have confidence in someone he will let you know. The White House does not speculate or comment on personnel matters."
However, some current and former national security officials who have worked with Haspel told CNN they think it is a good thing for the CIA director to distance herself from the President ahead of the election as the intelligence community continues to grapple with allegations of partisanship atop its ranks. "You don't want to go through the Trump presidency having never stood up, always going along," one former official said.
The CIA and FBI declined to comment.
Multiple sources have told CNN that Haspel is unlikely to preemptively resign despite knowing that the President is frustrated with her and could move to fire her before Inauguration Day, when she is expected to step down anyway.
"President Trump must not invite further volatility by removing any Senate-confirmed intelligence or national security officials during his time left in office," Mark Warner, the top Democrat Senate Intelligence Committee said in a statement Monday.
Russia sees record surge in virus cases
---
Russia registered a record number of new coronavirus infections on Monday with cases in Moscow surpassing a previous high set in May.
The Kremlin has so far ruled out putting back into place sweeping restrictions that were lifted earlier this year, despite weeks of rising cases in Russia.
An official coronavirus tally on Monday said new infections reached 21,798, nearly doubling the country's first-wave record in May.
Kremlin spokesman Dmitry Peskov conceded that the steady growth in cases in Russia "remained alarming", but noted that "not all countries are in lockdown".
Russia, the fifth worst-hit country in the world after the United States, India, Brazil and France, has recorded a total of 1,796,132 infections.
Unlike several European countries which have reimposed quarantine regimes after suffering spiralling infections, hospital admissions and deaths, Russia has yet to announce plans for sweeping anti-virus measures.
In Moscow, the epicentre of the outbreak, new infections reached 6,897 on Monday, surpassing the May record by more than 100. There were also 256 new deaths nationwide, bringing the total to 30,793.
Russia has reported a much lower virus fatality rate compared to other badly hit countries and Kremlin critics have accused the government of attempting to downplay the severity of the pandemic.
The government recently announced an aid package worth 11 billion rubles ($138.6 million) for regions which have struggled to manage a rapid surge in cases.
---
---
© 2020 AFP
Citation: Russia sees record surge in virus cases (2020, November 9) retrieved 9 November 2020 from <a href="https://medicalxpress.com/news/2020-11-russia-surge-virus-cases.html" rel="nofollow">https://medicalxpress.com/news/2020-11-russia-surge-virus-cases.html</a>
This document is subject to copyright. Apart from any fair dealing for the purpose of private study or research, no part may be reproduced without the written permission. The content is provided for information purposes only.
Iran, China set to question US over human rights record at UN
---
GENEVA The United States is facing its first review in five years at the UNs main human rights body, with the detentions of migrant children and the killings of unarmed Black people during the Trump administrations tenure among issues high on minds.
Foes from countries like Iran, Syria, Venezuela, Russia and China were among those seeking to question and scrutinize the United States as the Human Rights Council gave the US its turn Monday in a regular examination of every UN member states record on human rights known as the Universal Periodic Review.
Nearly 120 countries lined up for slots to raise questions in the 3 1/2-hour session that follows up on an August report about the US rights record over the past several years and what steps US authorities are taking to improve it.
Get The Times of Israel's Daily Edition by email and never miss our top stories Free Sign Up
US Ambassador Andrew Bremberg said the strength of the US democratic system is that it allows for continued scrutiny, advocacy and debate, which fuels progress and reform, and said we are willing to openly acknowledge our shortcomings.
People take part in a Black Lives Matter protest outside the US Embassy in London Sunday, May 31, 2020, to protest against the recent killing of George Floyd by police officers in Minneapolis, Minnesota. (Dominic Lipinski/PA via AP)
As we witness a time of unprecedented degradation of human rights by authoritarian governments around the world, it is more important than ever to stand up to defend human rights and fundamental freedoms, and we do so by demonstrating we welcome transparency and constructive criticism, Bremberg said in opening remarks.
A sampling of some of the questions sent in advance suggested intensity scrutiny of the US record on human rights.
China asked how many migrant children had been detained and how many migrants had died in detention in the US over the past four years; Iran asked if the US will end its unlawful practice of imposing sanctions on other countries; the Syrian government asked what measures US authorities had taken to end the occupation of its territory by US forces.
Does the United States plan to end military intervention in other countries and stop killing their civilians wantonly, asked Chinas delegation.
Envoys most of them beaming into the Geneva session via videoconference because of the COVID-19 pandemic were to be granted less than a minute to air their questions and comments, while an array of US officials were on hand in person and virtually to take part.
The United States last came up for its turn for such a review in 2015. The Trump administration pulled the United States out of the Human Rights Council two years ago, accusing it of an anti-Israel bias and of being too accepting of autocratic regimes that regularly abuse human rights as members.
Ukraine's President contracts coronavirus: presidential office
---
KYIV (Reuters) – Ukrainian President Volodymyr Zelenskiy has tested positive for coronavirus, the presidential office said on Monday.
The head of state is feeling well and will continue to perform his duties remotely in self-isolation, the office said in a statement.
Reporting by Pavel Polityuk; Editing by Toby Chopra
–
Michael Novakhov – SharedNewsLinks℠ | In Brief | 
Advertisements | Advertising at The News And Times | advertising-newsandtimes.com | WE CONNECT!