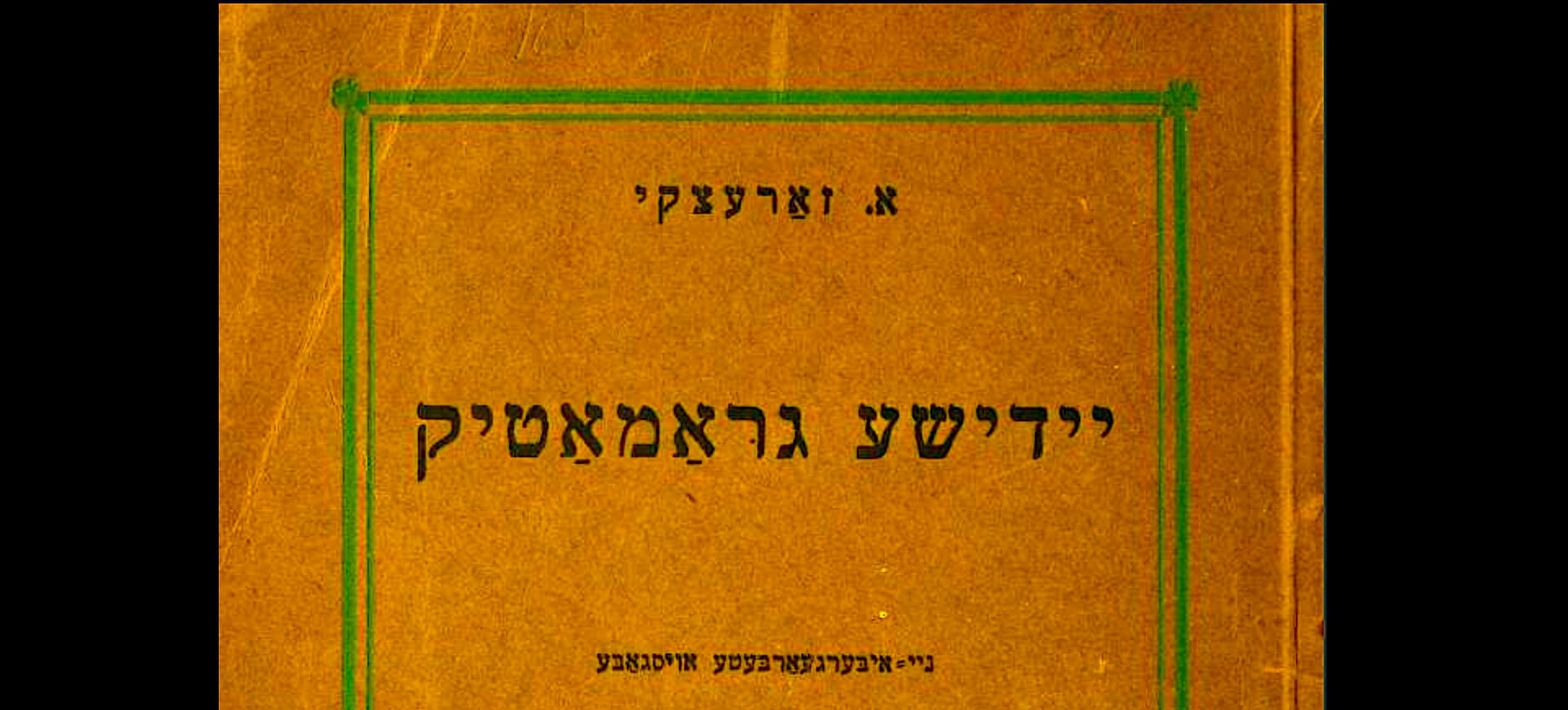 דער אַרבעטער רינג האָט געמאָלדן אַז מע קען זיך שוין פֿאַרשרײַבן אויפֿן פֿרילינג־זמן, וואָס נעמט אַרײַן אַ צאָל  קורסן פֿאַר ווײַטהאַלטער. אַלע קלאַסן קומען פֿאָר איין מאָל אַ וואָך און ווערן געפֿירט אויף ייִדיש.
דער לינגוויסט יצחק ניבאָרסקי וועט לערנען אַ קורס פֿון ייִדישער גראַמאַטיק, מיטן טראָפּ אויפֿן ייִדישן זאַץ. צווישן די פֿראַגעס וואָס מע וועט באַטאָנען: צי שפּילן אַלע פּראָנאָמען אין אַ זאַץ די זעלבע ראָלע? וואָס איז דער ריכטיקער באַניץ פֿון די פּאַרטיקלען "עס" און "דאָס"?
דער ייִדיש־פּראָפֿעסאָר אין ניו־יאָרקער אוניווערסיטעט, גענאַדי עסטרײַך, וועט אויסטיילן זכרונות פֿון ייִדישע שרײַבער אין שײַכות מיט דער צעטיילונג פֿון פּוילן אין 1939, אַרײַנגערעכנט די שרײַבער דוד ספֿרד, שיינע־מרים בראָדערזאָן און מרדכי צאַנין.
דער ייִדיש־פּראָפֿעסאָר עמעריטוס בײַ מאַקגיל אוניווערסיטעט, יודזשין אָרנשטיין, וועט אַנאַליזירן די לידער פֿון א. לייעלעס — איינער פֿון די גרינדער פֿון דער אינזיכיסטישער באַוועגונג, און אַ מײַסטער פֿון עקספּערימענטאַלער, אינטראָספּעקטיווער פּאָעזיע.
מײַקל וועקס וועט לערנען אַ קורס וועגן ייִדישן הומאָר און סאַטירע, אויפֿן סמך פֿון די ווערק פֿון אליהו בחור, מענדעלע, שלום עליכם, דער טונקעלער, משה נאַדיר, דזשיגאַן און שומאַכער און אַנדערע.
שבֿע צוקער וועט לערנען וועגן די ליטעראַרישע ווערק פֿון ייִדישע שרײַבערינס, אַרײַנגערעכנט קאַדיע מאָלאָדאָווסקי, אַננאַ מאַרגאָלין, רחל קאָרן, בלומע לעמפּל און הינדע בערגנער.
קאָליע באָראָדולין, דער דירעקטאָר פֿון דער ייִדיש־פּראָגראַם בײַם אַרבעטער־רינג, וועט אַנאַליזירן י. י. זינגערס ראָמאַן "יאָשע קאַלב" דורך שײַכותדיקע היסטאָרישע געשעענישן, אַרכיוואַלע דאָקומענטן, פּאָעזיע און לידער פֿאַרבונדן מיט די טעמעס באַטאָנט אינעם בוך.
דער קולטור־טוער דניאל גלאי וועט אָנפֿירן מיט אַ וואַרשטאַט פֿון שעפֿעריש שרײַבן, וווּ ער וועט מוטיקן און העלפֿן די סטודענטן אָנשרײַבן זייער אייגענע פּראָזע, לידער, פּיעסעס און זכרונות אויף ייִדיש.
אַבֿרהם ליכטענבוים וועט לערנען אַ קורס וועגן י. ל. פּרצעס עקספּערימענטן בײַם שרײַבן פֿאַרן ייִדישן טעאַטער, ווײַל דער טעאַטער — האָט פּרץ אַ מאָל געזאָגט — איז אייגנטלעך אַ שול פֿאַר דערוואַקסענע.
כּדי זיך צו פֿאַרשרײַבן אויף איינעם אָדער מער פֿון די קורסן, גיט אַ קוועטש דאָ.
The post Advanced grammar with Yitskhok Niborski and other Zoom courses for Yiddish speakers appeared first on The Forward.