In 2021 the Forverts ran a series of Yiddish cartoons and comics on eclectic topics, including bagels, sharks, Harry Potter, Santa Claus and the Jewish holidays.
We're now bringing back the feature, starting with Alona Bach's cartoon below which re-imagines three iconic Yiddish plays in a rustic setting.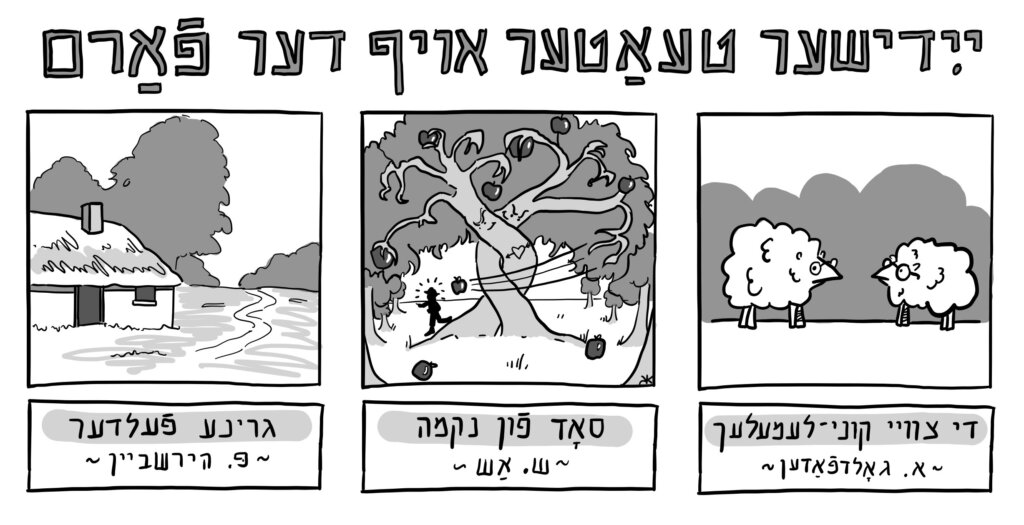 The post CARTOON: Yiddish theater on the farm appeared first on The Forward.