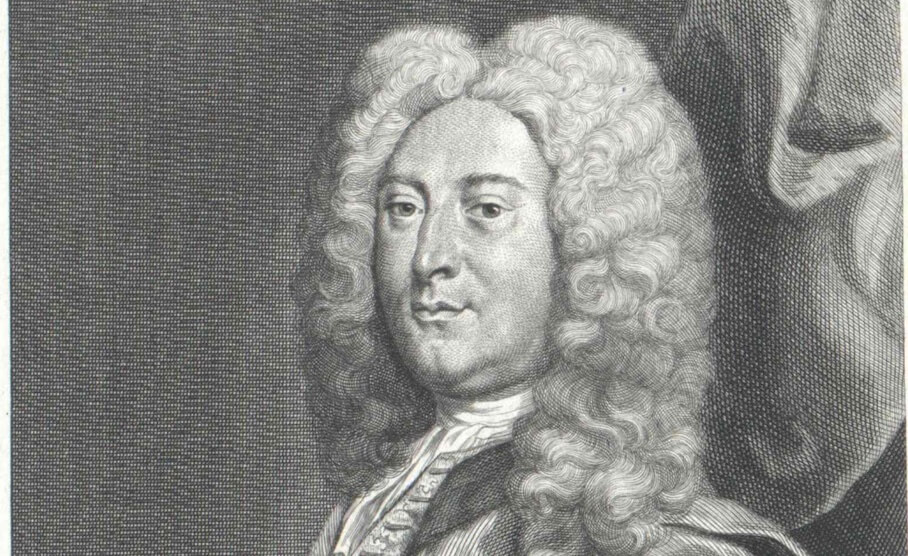 צװײ אַרטיקלען אינעם לעצטן נומער "דשויִש קװאָרטערלי רעװיו" (נומ' 4, 2022) דערקלערן געוויסע אַספּעקטן פֿון דער ייִדישער קולטור־געשיכטע אין דײַטשלאַנד און אַמעריקע, װאָס זײַנען עד־היום פֿאַרבליבן מחוץ דעם פֿאָרשערישן שפּאַקטיװ. בײדע שטודיעס זײַנען באַזירט אױף מקורים אױף ייִדיש.
פּראָפֿעסאָר רעבעקאַ פֿאָס, אַ מומחה אױף ייִדיש־קריסטלעכע באַציִונגען אין דײַטשלאַנד, האָט אַנטפּלעקט אינטערעסאַנטע פּרטים װעגן לעבעדיקע קאָנטאַקטן צװישן קריסטלעכע מיסיאָנערן און ייִדישע אינטעלעקטואַלן אין די דײַטשישע לענדער אינעם 18טן יאָרהונדערט. װײַזט אױס, אַז די באַציִונגען צװישן זײ זײַנען געװען װײַט ניט אַזױ קעגנעריש װי מען האָט פֿריִער געהאַלטן. ספּעציעל גײט דאָ אַ רייד װעגן די פּיעטיסטן — דער פּראָטעסטאַנטישער שיטה װאָס האָט געשטרעבט צו פֿאַרבעסערן די עטישע מידות בײַ קריסטן אין זײער משפּחה־לעבן און אין זײער רעליגיעזער געמײנדע. אױב מען באַזײַטיקט דעם קריסטלעכן תּוכן אין זײער פּראָגראַם פֿון עטישע רעפֿאָרמען, זעט מען, אַז זײער געדאַנקען־גאַנג האָט עפּעס בשותּפֿות מיט דער השקפֿה פֿון ייִדישע מוסר־ספֿרים, װאָס זײַנען געװאָרן פּאָפּולער אין די קרײַזן פֿון געבילדעטע ייִדן אין דײַטשלאַנד אין דער ערשטער העלפֿט פֿונעם 18טן יאָרהונדערט, ערבֿ דער השׂכּלה־באַװעגונג.
די פּיעטיסטן האָבן געשאַפֿן אַ ספּעציעלן אינסטיטוט צו פֿאַרשפּרײטן קריסטנטום בײַ ייִדן און מוסולמענער אין דער דײַטשישער שטאָט האַלע. דאָרט האָבן די קריסטלעכע מיסיאָנערן זיך ספּעציעל געלערנט ייִדיש כּדי זיך צו װענדן צו ייִדן אױף זײער מאַמע־לשון. עס איז מערקװירדיק, אַז די דאָזיקע מיסאָינערן האָבן אַפֿילו געהאַט ייִדישע פֿרײַנד. אײנער, יאָהאַן געאָרג װידמאַן, האָט באַשריבן אין זײַן טאָגבוך אַ באַזוך אום שבת בײַם מחבר פֿונעם מוסר־ספֿר "שׂימחת הנפֿש" — אלחנן קירכהאַן, וווּ זײ האָבן געשמועסט װעגן רעליגיעזע ענינים. װידמאַן האָט שפּעטער באַמערקט, אַז ניט געקוקט אױף זייער חילוקי־דעות װעגן קריסטנטום, איז דער שמועס געװען אַ פֿרײַנדלעכער און בכלל האָבן ייִדן אַרױסגעװיזן אַן אינטערעס צו זײַנע עטישע דעות.
פֿאָס דערקלערט, אַז הגם דער לעצט־גילטיקער צװעק פֿון די מיסיאָנערן איז געװען צו פֿירן ייִדן צום קריסטלעכן גלױבן, האָבן זײ אויך געהאַט אַ ברײטערן אינטערעס אין די עטישע יסודות פֿון ייִדישקײט. קירכנער און זײַן קרײַז האָבן געװאָלט פֿאַרבעסערן די מידות פֿונעם ייִדישן לעבנסשטײגער. אין דעם זין איז זײער פּראָגראַם געװען ענלעך צו דער פּראָגראַם פֿון קריסטלעכע פּיעטיסטן. סײַ די סײַ יענע האָבן זיך געװענדט צום פּראָסטן פֿאָלק, בפֿרט צו די פֿרױען.
קירכהאַן האָט בלױז געשמײכלט, װען װידמאַן האָט אים געזאָגט, אַז גאָט האָט אָפּגעשטױסן די ייִדן, אָבער קירכהאַן איז ניט געװען קײן שׂונא פֿון קריסטן. ער איז געװען ספּעציעל פֿאַראינטערעסירט אין די מאָראַלישע השׂגות פֿון דער פּיעטיסטישער לערע. ער האָט אַפֿילו "פֿאַרייִדישט" אײניקע פּראָטעסטאַנטישע רעליגיעזע הימנעס און זײ אַרײַנגענומען אין "שׂימחת הנפֿש", כאָטש װידמאַן האָט געזאָגט אַז "די ייִדן קענען ניט זינגען אַזױ שײן װי קריסטן." אַזױ אַרום, פֿאַרסך־הכּלט פֿאָס, װײַזט דער אױסטױש צװישן ייִדן און פּיעטיסטן, אַז ייִדן זײַנען געװען באַקאַנט מיט דער פּראָטעסטאַנטישער ליטעראַטור און נאָכגעמאַכט אײניקע קריסטלעכע פּראַקטיקעס. קירכהאַן און זײן קרײַז האָבן אָבער ניט בדעה געהאַט צו מאַכן ראַדיקאַלע רעפֿאָרמען אין ייִדישקײט.
ענלעכע צװעקן פֿון פֿאַרבעסערן די מידות פֿונעם ייִדישן כּלל האָט געהאַט די ניו־יאָרקער ייִדישע צײַטונג "איִדישעס טאַגעבלאַט" (1885 – 1928), װאָס האָט געהאַט אַ שם װי אַן אָרטאָדאָקסיש־קאָנסערװאַטיװע פּובליקאַציע. צוליב דעם שם, האַלט פּראָפֿעסאָר גיל ריבאַק, האָבן די היסטאָריקער פֿון דער אַמעריקאַנער ייִדישער קולטור געהאַט אַ קנאַפּן אינטערעס דערין. ער טענהט, אַז אַזאַ מין כאַראַקטעריסטיק איז ניט אין גאַנצן אַקוראַט. סײַ די מחברים און סײַ די לײענער האָבן נאָך געהאַט די השׂגות פֿון דער אַלטער הײם, אָבער זײ זײַנען ניט געװען "קאָנסערװאַטיװ" אין דעם זין פֿון דער אַמעריקאַנער קולטור. פּונקט אַזױ, דערקלערט ריבאַק, איז דער מאָדערנער באַגריף פֿון אָרטאָדאָקסיע, װאָס מען נוצט הײַנט אין ענגליש װי אַ דעפֿיניציע פֿון פֿרומע ייִדן, ניט פּאַסיק פֿאַר יענער תּקופֿה.
צװישן די רעדאַקטאָרן און מחברים פֿון דער דאָזיקער צײַטונג זײַנען געװען טשיקאַװע פּערזענלעכקײטן, װי למשל יונה פּאַלײ, כּתריאל צבֿי שׂרהזאָן, געצל זעליקאָװיטש, אַבֿנר טאַנענבױם און ישׂראל יוסף זעװין (אויך באַקאַנט בײַם פּסעוודאָנים תּשׂר״ק). זײ האָבן אָנגעשריבן אַ היפּשע צאָל מערקװירדיקע װערק, װאָס לרובֿ פֿון זיי זײַנען פֿאַרגעסן געוואָרן.
זעליקאָװיטש, למשל, איז געװען אַ "יעגיפּטאָלאָג, אַ פֿאָרשפֿאָרער, אַ דיכטער, אַן איבערזעצער און אײנער פֿון די ערשטע ייִדישע זשורנאַליסטן אין אַמעריקע, װאָס האָט געשריבן אין אַ סך זשאַנערס," שרײַבט ריבאַק. ער האָט אויך געשריבן אױף העברעיִש און פֿראַנצײזייש. אין "טאַגעבלאַט"  האָט זעליקאָװיטש געפֿירט צװײ רובריקן  מיט עצות, "החכמנית הליטאית" פֿאַר פֿרױען (דער טיטל לאָזט זיך אױסטײַטשן אױך װי אַ "נאַרישע פֿרױ", באַמערקט ריבאַק) און "נאָר אַ מאַנסביל" פֿאַר מענער. בײדע רובריקן האָבן זיך כּסדר געאַמפּערט אײנער מיטן צווייטן. זײַנע דעות װעגן פֿרױען זײַנען צומאָל געװען גאַנץ װײַט פֿון פֿרומקײט. אַזױ, למשל איז ער שױן אינעם יאָר 1892 אַרױס מיט אַן אידעע, אַז פֿרױען קענען זײַן בעסערע רבנים פֿון מענער. עס איז ניט קלאָר, באַמערקט ריבאַק, צי זעליקאָװיטש האָט טאַקע באמת געגלױבט אינעם פּרינציפּ פֿון גלײַכקײט צװישן מענער און פֿרױען אָדער האָט ער פּשוט געװאָלט מאַכן אַ פּראָװאָקאַציע, כּדי צוציִען מער לײענער. להיפּוך צו אלחנן קירכהאַן איז זעליקאָװיטש אָבער געװען אַ הײסער ייִדישער נאַציאָנאַליסט און אַ קעגנער פֿון קריסטלעכע מיסיאָנערן.
די פּאָזיציע פֿון "טאַגעבלאַט" איז געװאָרן פֿרימער נאָך 1915, װען גדליהו בובליק איז געװאָרן דער רעדאַקטאָר. ער איז געװען אײנער פֿון די גרינדער פֿון דער רעליגיעזער ציוניסטישער באַװעגונג "מיזרחי" אין אַמעריקע און געהאַלטן, אַז די אמונה און דאָס פֿאָלק קען מען ניט צעטײלן. סוף־כּל־סוף האָט דאָס "טאַגעבלאַט" איבערגענומען דער "מאָרגן"זשורנאַל", זײַן קאָנקורענט אױף דער פֿרומער ייִדישער גאַס. אָבער אין זײַנע בלי־יאָרן צװישן 1890 און 1910 איז "טאַגעסבלאַט" געװען װײַט ניט "אָרטאָדאָקסיש" אין זײַן װעלטבאַנעם, האַלט ריבאַק. די צײַטונג האָט אָפּגעשפּיגלט די טראַדיציאָנעלע השׂגות פֿון כּלל־ישׂראל, װאָס זײַנען געװען ברײטער און מער אַרומנעמיק אײדער דער מאָדערנער באַגריף פֿון "אָרטאָדאָקסיע".
די אַרטיקלען פֿון פֿאָס און ריבאַק װײַזן, אַז ניט-דערפֿאָרשטע מקורים אױף ייִדיש פֿאַרמאָגן אַ רײַכן שטאָף פֿאַר נײַע אַנטדעקונגען אין דער ייִדישער קולטור־געשיכטע אין פֿאַרשײדענע תּקופֿות און פֿאַרשײדענע לענדער. אָבער אין דעם אײגענעם נומער פֿון "דזשויִש קװאָרטערלי רעװיו" געפֿינט מען אױך סימנים פֿון אַ געװיסן עם־האָרצות לגבי ייִדיש. אין דעם אַרטיקל װעגן נײַע טעאָריעס װעגן חסידות דערמאָנט פּראָפֿעסאָר שאול מגיד צװײ באַרימטע ייִדישע מחברים, װאָס האָבן געשריבן װעגן חסידישע טעמעס. אײנעם רופֿט ער יהודה לײב פּרץ (אַנשטאָט יצחק לײב פּרץ); דעם צװײטן, דעם פּראָזע־שרײַבער און דראַמאַטורג שלום אַש, האַלט ער פֿאַר אַ "דיכטער און עסעיִסט". דאָס זײַנען ניט סתּם דרוק-פֿעלערן, װאָס די רעדאַקטאָרן פֿונעם בכּבֿודיקן אַקאַדעמישן זשורנאַל האָבן ניט געכאַפּט. דאָס איז אַ באַװײַז, אַז מחוץ דעם געביט פֿון ייִדיש־שטודיעס פֿאַרבלײַבט ייִדיש אױף די ראַנדן פֿון ייִדישע לימודים.
The post What did religious Jews learn from Christian missionaries in 18th century Germany? appeared first on The Forward.